Kitchens
Here is a good example of a Stevens' Homes project kitchen. The kitchen pictured was a total re-fit, starting with a new ceiling with coving and newly plastered walls, as well as all new electrical outlets and wiring and re-locating plumbing so as to maximize the space and enhance the amount of light in the room. The simple but effective design uses a built under oven and freestanding fridge so as to allow for a longer run of worktop. While re-plumbing the sink allowed the addition of connections for a washing machine and dishwasher, previously not included in the kitchen. Call for a quote.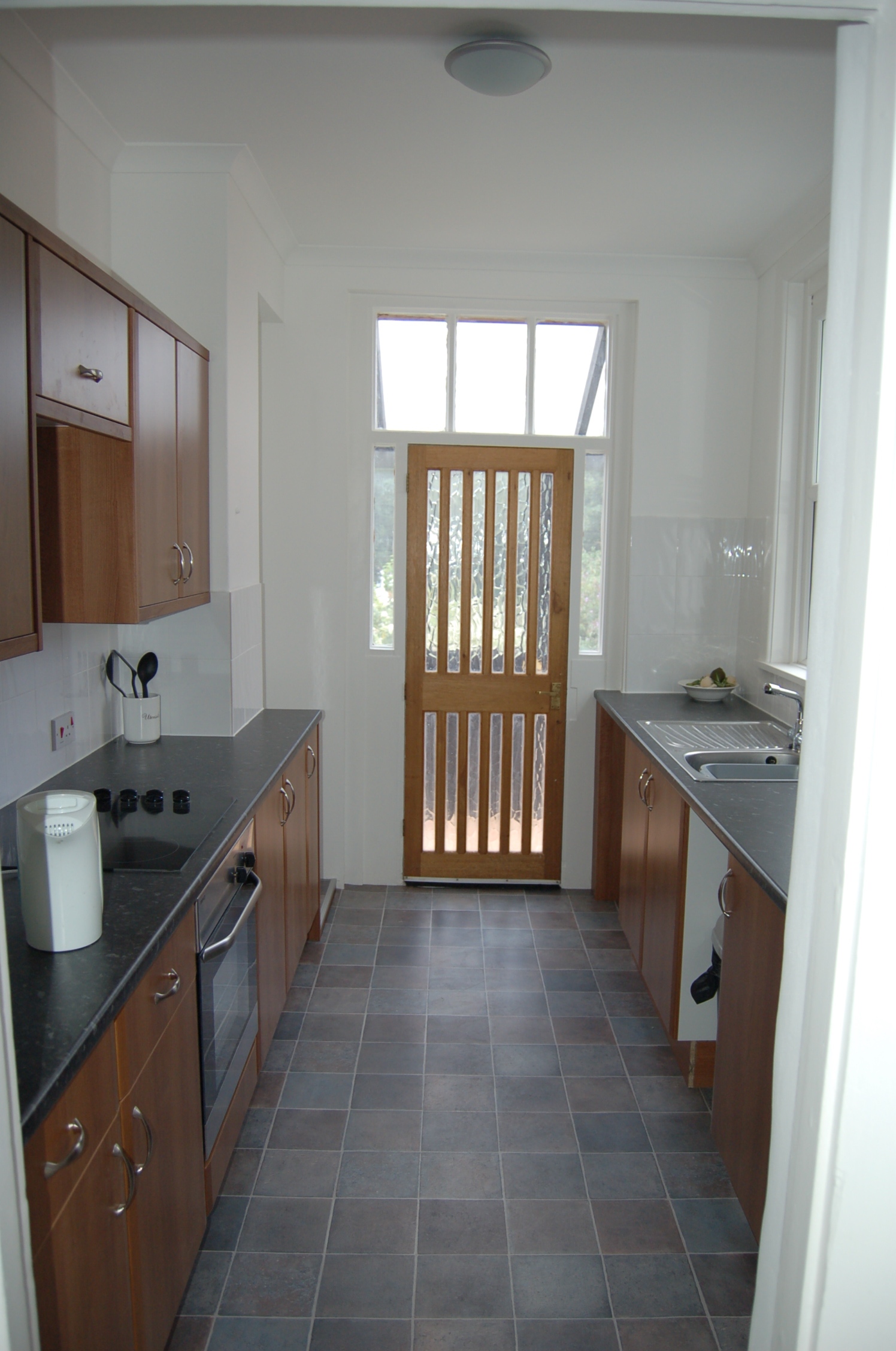 Mrs Brant - Portsmouth
"I love the kitchen, its such an improvement on what was here before - i really can't get over how we copped with the old 70's mish-mash that was here before."
Below is what was there before!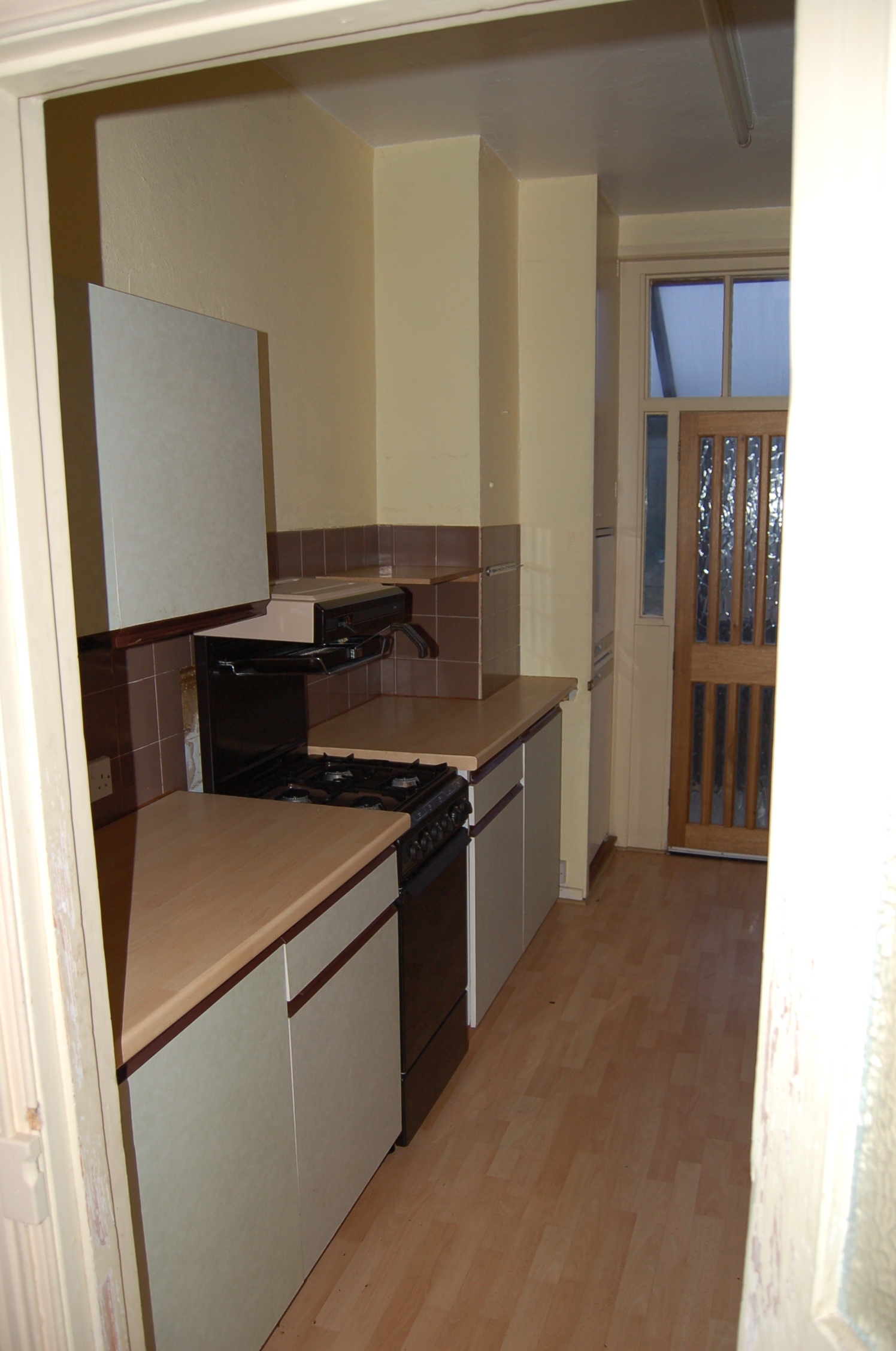 Latest News
Stevens' Homes helps local company with cycle to work initiative.
Stevens' Homes latest project has been to install a showering cubicle to a local company so that their staff can have a warm shower after cycling in to work. The initiative was thought up by the owner of Allday Time Systems at Lynchford Lane in Farnborough and with the help of Stevens' Homes the new shower room is up and running with great success. An old unused single toilet cubicle was sacrificed to provide the space for the new shower. The room was transformed by Stevens' Homes with new ceiling and lights, extractor fan and heated towel rail. The whole room was tiled with a natural stone detail and the floor with hard wearing black ceramic tiles. The 8.5kw shower provides a good flow of hot water for showering and the electrics for the shower the lights and the heated towel rail were all installed as part of the project with Stevens' Homes, with a new consumer unit - all tested and Part P signed off.