Design
We have a fully trained interior design team who will help you through the design process. Most of the time you'll give us the inspiration and the design team will build on it, but sometimes you might ask us to come up with an idea and we're great at that too. Whatever happens you can rest assured that the designer will be with you the whole way through making sure what's in the plan is what you get as the end product. Call for a quote.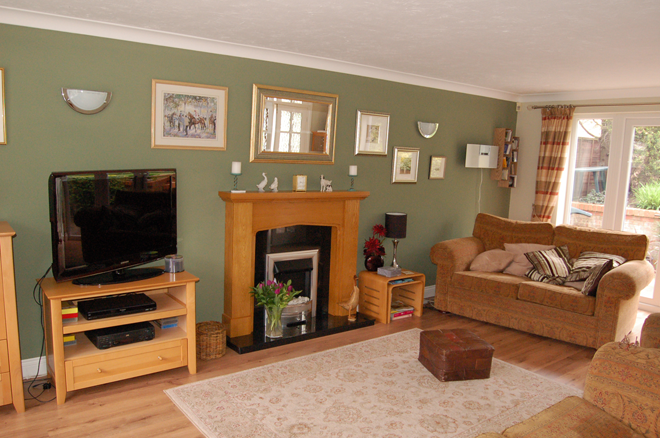 Design services are also available for corporate clients on a separate basis to our construction business and we offer a full CAD solution for interiors and exteriors of both domestic and commercial properties. Call for a quote.
Latest News
Stevens' Homes helps local company with cycle to work initiative.
Stevens' Homes latest project has been to install a showering cubicle to a local company so that their staff can have a warm shower after cycling in to work. The initiative was thought up by the owner of Allday Time Systems at Lynchford Lane in Farnborough and with the help of Stevens' Homes the new shower room is up and running with great success. An old unused single toilet cubicle was sacrificed to provide the space for the new shower. The room was transformed by Stevens' Homes with new ceiling and lights, extractor fan and heated towel rail. The whole room was tiled with a natural stone detail and the floor with hard wearing black ceramic tiles. The 8.5kw shower provides a good flow of hot water for showering and the electrics for the shower the lights and the heated towel rail were all installed as part of the project with Stevens' Homes, with a new consumer unit - all tested and Part P signed off.