Welcome to Stevens' Homes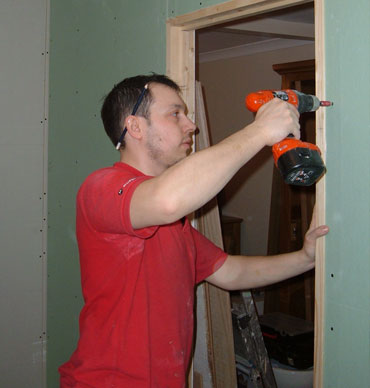 Hi I'm Martin Stevens and welcome to the first step on your pathway to the perfect home.
Your home is more than just the four walls that surround you. Your home is where you go to get away from the stress of work, its the place you yearn to be when you're away on business and its the place your family can enjoy as a base for a wonderful life. Here at Stevens' Homes we're in the business of making your house the perfect home. We'll help you express your own charachter through your kitchen, or make your bathroom feel as designer as you are, or simply make your electrics as safe as any parent would want for their childs home.
At our heart we are a building services company, but our differnece is the personal touch. Here at Stevens' Home you are the most important part of any project, how big your extension needs to be comes second. Below is a list of everything we can do for you and although the trades are different the quality is always the same - the best.
Services
Latest News
Stevens' Homes helps local company with cycle to work initiative.
Stevens' Homes latest project has been to install a showering cubicle to a local company so that their staff can have a warm shower after cycling in to work. The initiative was thought up by the owner of Allday Time Systems at Lynchford Lane in Farnborough and with the help of Stevens' Homes the new shower room is up and running with great success. An old unused single toilet cubicle was sacrificed to provide the space for the new shower. The room was transformed by Stevens' Homes with new ceiling and lights, extractor fan and heated towel rail. The whole room was tiled with a natural stone detail and the floor with hard wearing black ceramic tiles. The 8.5kw shower provides a good flow of hot water for showering and the electrics for the shower the lights and the heated towel rail were all installed as part of the project with Stevens' Homes, with a new consumer unit - all tested and Part P signed off.